For $25 get the DVD
Get either Gulag Vorkuta (2016) or Gulag Barashevo (2015) for $25 on DVD or $35 on HD. Donate by PayPal or Visa and other Credit Cards on the donate button. Send an email with your DVD/Blu-ray mailing address to celtic_films@tutanota.com.
To follow up, email celtic_films@tutanota.com
Thank you,
Michael Kingsbury
November 1, 2016
UPDATE: Gulag Barashevo (2015) now has Closed Captions, HD remastered and streaming on Amazon Prime and Amazon Video Direct. GULAG BARASHEVO (2015) on AMAZON streaming
October 10, 2016
UPDATE: Gulag Vorkuta (2016) now has Closed Captions, HD Amazon Prime and Amazon Video Direct. Gulag Vorkuta (2016) on AMAZON streaming
Updated IMDb
http://www.imdb.com/title/tt5768140/

October 8, 2016
Streaming of trailers using Nimble Streamer, WMSPanel, and DigitalOcean cloud droplets, has begun.
September 27, 2016
New, more finished version of the film is finished.
Close Captioning is finished. A new final Color Correction (more Blue, less saturation) is finished. The new BLUE Color Correction of the film now matches the new poster and streaming art.
DONATE to Help PUBLICIZE this film. This film needs advertizing.
Get DVD of fully finished film with donation of $25 or more. Help advertise this important Human Rights film about Soviet Gulags. Any amount is appreciated to help publicize it.
September 5, 2016
Final QC has been completed. The film is as finished as it can be. It has uploaded to Amazon VOD. DVD's and Blu-rays have begun to be sent out. Complete Amazon VOD and disc is not set up. New requirements this year are CC Closed Captioning for all US film distribution via Amazon. That part will take a few days. But the film, 4.4 GB is uploaded to Amazon and ready to stream.
DVD sent to UK (Donor)(1)
DVD+Blu-ray sent to Virginia (Donor) (3)
DVD+Blu-ray sent to Tennessee (Donor) (3)
DVDs sent to Ukraine (3) (Donor)
DVDs sent to Russia (10 (Donor)
DVDs sent to Northern California (2)
DVDs sent to Hawaii (1)
DVD+Blu-ray sent to Southern California (Actors and Crew)(16)
DVD's are available through this site. Streaming options are being developed.
August 6, 2016
Sound Boom removal from the Ski Escape shot was completed August 6.
UPDATE August 2, 2016
DVD case cover finalized.
UPDATE: July 24, 2016
VFX shots finished. DVD compression rendering, MP4 for online festival entry, rendering.
VFX Women's Camp fence extension and gate, meet scene.
VFX  Women's Camp fence extension and gate, Commissar dehumanize scene.
VFX Women's Camp fence extension and gate, Commissar roll call scene.
UPDATE: July 17, 2016
Last VFX shots are being created and edited into film.
These are basically Gulag camp set fence extensions.

Contact: Michael Kingsbury
Email: gulagvorkuta@earthlink.net
$25 donation gets you a DVD of the film sent to your address.
DVD has Special Features with 2 interviews with the Director and Actors.


Actors Andrey Vasilyev and Lana Gulevich are with Director Michael Kingsbury and discuss the film.
Romeo Visca, role of Nikolai, dissident teacher, talks about his character and of his family growing up under the USSR occupation of Romania.
MAY 31
IMDb listing.
http://www.imdb.com/title/tt5768140/
This is the IMDb story description that will be in the IMDb storyline.
A controversial story in the snow and forest about a Belarusian dissident, Anastasia, played by Lana Gulevich, who has survived multiple gang rapes in the Marxist USSR Gulag leaving her asexual. But then a man, a fellow dissident, Alexander, played by Andrey Vasilyev, enters the camp on the men's side and she sees hope. She finds a way to trust men again, to love a man again. The barbed wire being the physical and psychological barrier between her and men. In doing so she overcomes her horrific sexual abuse memory and becomes a heroic saint, the Joan d'Arc of the Gulag, who ultimately faces the monumental and painful choice of saving her friends, or saving her people. This takes place during the most brutal dehumanization in history, the Marxist Soviet genocide of 50 million artists, Christians, journalists, dissidents, workers, or anybody who was "Politically Incorrect", we see love grow painfully and passionately, through barbed wire. Anastasia and Alexander, the Romeo and Juliet of the Taiga Gulag, escape to save their people, whom they profoundly love — through each other. Their love for each other is ultimately greater than themselves, it is a profound love for their own people.
MAY 29
TRAILER #4 – DEFIANCE OF TYRANNY
TRAILER # 5 – WHERE THE CROSSES HAVE NO NAME
TRAILER #6 – HUMANITY
TRAILER #3 Updated Txt. Bkg. Snd.
MAY 26
TRAILER #3
MAY 25
IMDb poster vers. #2
MAY 24
IMDb poster vers. #1
MAY 21
VIDEO PITCH FOR IMMINENT CROWDFUNDING.
Pitch #2
Andrey Vasilyev and Lana Gulevitch pitch the film for distribution. Andrey brings up core principles of Dostoyevsky with Lana.
New Trailer up Trailer #2, three different resolutions, desktop and mobile.  Vimeo and Youtube.
Gulag Vorkuta (2016) #2 TRAILER_360p 2 5Mbs VBR
UPDATE: April 24, 2016
Film is cut down to 107 mins. This is very good. We get a higher quality compression on Streaming and DVD, as well as get into more festivals. Sound editing has begun, and is about 25% through. Sound tracks are being cleaned in Audacity and edited in Pro Tools. It is going well, from the 107min master video.
UPDATE: April 13, 2016
Montage clips. These are the emotions behind the scenes, over course of time. Compression of time, emotion. They are in progress and in change. Tritone, duotone or monotone with variance in contrast to provide fast data to the eye and mind.
UPDATE: April 12, 2016
UPDATE: April 10, 2016
Specs, Theory, Comments.
Editing has cut the film to 119 mins, (1hr 59min) which allows us to meet the under 120 mins feature film max for many festivals. I'm still looking over the film for seconds to trim off here and there. Boom sound will be synched to medium picture lock. Then we will have a look at the film and discuss shots and possible shot changes with the creatives (actors and myself). I'm looking for a Balalaika sound and composer will get TC burn in low res copy of pre-release film. I've been very busy on the cut (editing) and have had no time to clean up sites and to pump out promotional stills and clips yet. The film produced an incredible amount of footage and we have a wonderful, powerful film.
Editing Transition Theory
This year's film features a different editing theory.  The week leading up to and including the  full days April 8,9 produced many montage transitions which use footage, time changes, CU texture shots, graphics, maps, 3D camp, not seen in the finished cuts. The concept employed in the film transitions is one of adding processing (content, backstory) to the viewer rather than dark fade outs prompting thinking of previous scene. More information pushed and less thinking demanded. The last film demanded thinking in slow pacing and dark fade outs. It was not as popular as it could be. Demanding thinking never is. Thus this film uses transitions to push out montages of visual info into the viewer mind. It is very different editing strategy to speed up the pacing of the film and add additional backstory content. The result is a higher-speed film that can deliver the emotional content more rapidly into contemporary minds. I've written out several pages of defense and explanation of this strategy complete with diagrams of how the additional content is structured. The Tarkovsky purists will object to the high-speed, modern transition look, but I think it will make the film more accessible to a wider audience.
Shooting Speed
This year's film was impressive. We would shoot 85 takes a day versus 25 a day last year. This was largely due to the script structure and a crew that was more streamlined and willing to work into the last light.
GULAG BARASHEVO (2015) UPDATE
Amazon Instant Video streaming:
GULAG BARASHEVO on Amazon Instant Video streaming
Amazon.com DVD:
Amazon CreateSpace DVD:
GULAG BARASHEVO on Amazon CreateSpace on DVD
FILM TRAILER ON YOUTUBE:
GULAG BARASHEVO_LANA REEL #1 480×850 1Mbs
GULAG BARASHEVO_LANA REEL #1 480×850 3Mbs
GULAG BARASHEVO_LANA REEL #1 720X1280 4Mbs 2VBR
GULAG BARASHEVO_LANA REEL #1 720×1280 7Mbs
GULAG BARASHEVO – WHITNEY #2 APPARATCHIK
GULAG BARASHEVO_WHITNEY ONLY # 1 APPARATCHIK
GULAG BARASHEVO: POST PRODUCTION
UPDATE: SEPTEMBER 20, 2015 GULAG BARASHEVO (2015), 2ND QC completed, over 22 fixes corrected. Edited shorter to 136 min for better quality compression on DVD and Blu-ray.
UPDATE: JULY 25, 2015 GULAG BARASHEVO (2015) QC (Quality Check) for the film took took 18 hrs of sessions. Just finished. There needs to be several subtitles shifted, new subtitles created and placed. Two areas have to be re-cut on pix, deleted and shifted in film, but no significant pix editing. Film is good to watch and solid. We still need to add the Camp loudspeakers, but that can wait till Verson 2 is released in a few more weeks. I want Version 1 to go out within the month of July.
UPDATE: JULY 19, 2015 GULAG BARASHEVO (2015) Sound Mix finished. Pro-Tools with new ambient psychological sound by another composer added. Marchenko's score is still prominent.
UPDATE: JUNE 11, 2015
Opening sequence is finished and spliced into film. A low-res Music Copy 1 and 2 is being rendered, with TC window burned in, for the composers to work from. Final cut is 2hr. 50 min. I will try to cut it down to 2hr 30 min if possible. Subtitling is underway.
The production ordeal is over. Stamina was tested on icy slopes and snow storms above 8,500 ft. A few shoots may remain, but the feature is set, enough scenes are in the can for a feature edit.
I want to thank everybody, cast and crew, who persevered to create this film. There still may be a few shoot days left. But the cut is rolling into final now. We have probably about 200 mins of film, over 3 hrs, that can easily be cut down to a 2 hr feature.
Every season of the Gulag life has been captured, Summer, Spring, Autumn, Winter, as well as the seasons of the lives  of the Dissidents.
UPDATE: 8TH SHOOT HAS OCCURRED. APRIL 23, 2015 – SHOT in SNOW FLURRIES at 8,500 ft elevation, freezing cold Alpine forest. This day alone cut in 32 finished mins of the feature film.
UPDATE: 4TH, 5TH, 6TH, 7TH SHOOTS HAVE OCCURRED. APRIL 7-10, 2015
UPDATE: 3RD SHOOT HAS OCCURRED. MARCH 27, 2015
UPDATE: 2ND SHOOT HAS OCCURRED. MARCH 13, 2015

UPDATE: 1ST SHOOT HAS OCCURRED. FEB. 18, 2015
UPDATE: JAN. 25, 2015
New Vlad and Vera have been cast. Supporting actors for the roles of Lara, Nikolai, Marina, Guna, Tatiana, Aloysha, Commissar and Guards have all been cast.
GULAG BARASHEVO the feature film
UPDATE: CASTING IS COMPLETE
New complete cast is in place of great talent and depth.
Tanya Raisa Mironowski as VERA. Tanya has great gifts and talent in bringing Vera to life. Tanya's emotion and intensity will glue audiences to their seats the world over. Tanya is fluent in Russian.
Haydn Winston as VLAD.  Haydn performs the lead male role brings an incredibly strong, remarkably Solzhenitsyn-type spirit to this unbreakable lead role. Watching Haydn perform this role is like watching the young Solzhenitsyn in the Gulag camps. Quiet, extreme inner strength. A true Gulag survivor portrayal.
Juliana Caesar Actress of outstanding emotional range, depth and power, takes the role of MARINA. She will bring you to tears in a minute. Highly gifted. A Russian speaker. Juliana has the full keyboard of sensitivity. Her development of detail in Marina's character brings her to life.
Lana Gulevich who has a background in Belarusian stage and film , and is a Russian language instructor for Belarus stage, who takes the role of LARA. An undiscovered (in the US) talent Svetlana is coming to the world stage. Her research on each role she takes on in phenomenal.
Andrew Novell delivers one of the most powerful Russian Gulag inmate portrayals ever seen on screen, takes the role of NIKOLAI. His Russian accent is perfect. He brings an extremely real and powerful force to the character of Nikolai.
Gunita Jansone of Latvian descent, utilizes her fluent Russian to bring a commanding presence to the role of GUNA.
Whitney Wegman of Russian descent, taps into her Russian language background and tremendously sophisticated, multi-layered, acting skill to take the complex role of TATIANA. Whitney can play a character upon a character, it is the most amazing thing to see.
Alla Arutyunyan shows great acting sensitivity and versatility, takes the role of ALOYSHA. From the snowy mountains of Idaho, she personifies the endless cold work of the GULAG.
Dave Bresnahan can put on a great persona of a GULAG COMMISSAR. You can't stop watching him.
Hyun Min Kil and Nikos Siozos are the two leading GULAG GUARDS They both bring an amazing creative acting ability to their roles, developing the Guard characters fully, are the two leading GULAG GUARDS They both bring an amazing creative acting ability to their roles, developing their Guard characters fully.
Andrey Vasilev Brings a real Russian power and strength to his Gulag Commissar 2 character. Electrifying to watch, Andrey takes over the screen with an authentic Russian Gulag Commissar power.
Forest Baker unleashes an extremely powerful performance as a Gulag Dissident, Fyodor.  Magnetic to watch, the height of authenticity of suffering.
Whatever we can raise, we will shoot scenes with this Winter. Parts of this film will be shot, as much as we can raise. Nothing will stop this film. Fundraising on Indiegogo has been finished. We have bought Gulag jackets and hats, barbed wire, sledgehammers, pickaxes, wood posts.
Location for snow Gulag scenes, 8,200 ft elev. Mount Pinos, CA
Script has been re-written to facilitate easy, fast, filming in a limited few days in the snow of the high altitutde forest.
New storyboards for the new script:
DONATE page has been updated with direct contact information.
Direct email contact: gulagbarashevo@earthlink.net
Feature Film: The Story
LOVE SURVIVES THE GULAG
The tale of Love surviving the Marxist USSR Gulags. As much as the Soviet state tried to destroy them and what they stood for…intellectual and artistic freedom, they survived, thanks to Faith. Now nothing is going to stop them. Two short films of the film have already been filmed, Gulag Barashevo (the short) and Gulag Vorkuta.
Interrogation scenes Trailer on Vimeo
Interrogation scenes Trailer on Youtube
USSR Horrors of Gulag Death Camps
GULAG BARASHEVO will be a feature film taking place in the horrors of the  U.S.S.R. Gulag camps where millions died. We see mass graves. We witness last prayers before being executed for the act of praying. It is a powerful heartbreaking love story filled with the tragedy of history and an exceptional human Love. The story starts when a Dissident Poet, Vera, is torn from her husband Vlad, and brutally interrogated. Vera resists the Marxist Commissars. She is condemned to the Gulag death camps.
We think all is lost because so few had ever escaped the USSR Gulag death camps.
But something in Vlad galvanizes and he becomes the Hero of Slavic legends. Vera makes it to Freedom, she is able to escape.
The Power of Faith and Family
The Marxist USSR tried to destroy people's individual Faiths, outside of the worship of the God of Marx. Destruction of people's organic ability to hope and believe was key to destroying their ability to have courage and resist the inhumane Marxist system. Further in destroying the Individual was the destruction of the Family, to break the Individual the family network and support had to be destroyed. This film shows many scenes where people of Faith are persecuted, tortured. killed, dumped in mass graves. Religious Freedom was the enemy of Marxism.
Art and Beauty
Art and Beauty were considered "Bourgeois" and had to be destroyed in the Soviet system. People who had first editions of Yeats or the French editions of Dostoyevsky were sent to the Gulags and exterminated. This is a film about Beauty, physical and spiritual.
Individual Courage
Vera and Vlad show extreme individual courage in combating and eventually overcoming the oppression of the Marxist Gulag. The height of the film has them escape together — despite all odds.
Conclusion
This is a story that has to be told. This is a story that has never been told before.
Safe and Secure donation
Indiegogo offers a safe and secure donation method. Simply create an account, login and donate to this film. You don't even need to choose any perks, although you are entitled to them.
https://www.indiegogo.com/campaigns/gulag-barashevo
We need $70,500 to make this feature length film although we will make it with whatever we raise. Script is written to have mainly long dramatic scenes between actors on only a few sets. It is gripping, yet easily produced.

The Teaser: Gulag Barashevo Proof of concept trailer of 13 min short film.
The Teaser: Gulag Vorkuta Proof of concept trailer of 8 min short film.
Celtic-Films.com

needs your help to make a feature! Hello, I'm Michael Kingsbury, I'm the Producer and Director of

Celtic-Films.com

film productions. I come from the The School of The Art Institute of Chicago. I have produced and directed a number of narrative films featuring long and intense dramatic dialogue. And now Gulag Barashevo the feature film with long takes of dramatic action in a Gula

g camp, a Soviet Apt, two Commissar offices and deep snow woods. The determined and undeniably heroic team from Celtic-Films is making their first second feature length movie, Gulag Barashevo. That's right, the filmmaker sensations behind:
•Gulag Barashevo, the web's best Gulag short film.
•Gulag Vorkuta, the web's 2nd best Gulag short film.
•Independence Pass, a riveting drama in 16mm film.
•Crazy River, 16mm 90 min feature film focusing on true story of radical activists
•Hazel's Portfolio, the world's rawest 16mm sensation.
•Rulision Files, the world's series DV sensation.
As a production group,
Celtic-Films.com
has feature length film experience. We need your help to increase the budget and make this Gulag film happen with a partial set built in the snow of the high-altitude California mountains.
The Set Construction
3D CGI VFX of Gulag Camps
REWARDS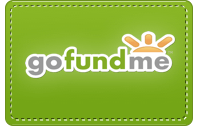 NOVEMBER 28, 2015 UPDATE: The film was funded and shot last Winter. Post Production through the Summer and recently went to the public on Amazon.com
Gulag Barashevo Celtic-Films.com http://www.amazon.com/dp/B018F6LO9G/ref=cm_sw_r_tw_dp_773vwb1RJSTWM via @amazon